Learner Wallet
QUANTIFYING learning, providing EQUITY through ACCESS for all LEARNERS
When learners are empowered to pursue their own academic and career pathways with an emphasis on outcomes, they experience stronger results.
Encouraging Growth
Professional credentials from all sources are kept in a single digital wallet, ensuring all skills and assets are shared with prospective employers.
Boosting Opportunity
Credentials are kept in a secure digital environment, ensuring they can be verified and trusted by everyone involved in a person's learning.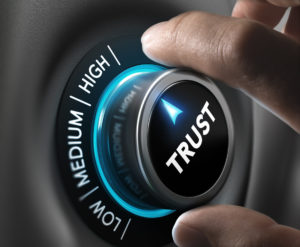 Increasing Trust
Digital credential wallets are the future of lifelong learning and economic opportunity.
"Today's most Powerful Electronic Learner Record™ system powering Predictive Learner Pathways"
What Learner Wallet
Offers…
Learner Wallet offers people the ability to track and manage their credentials, badges, and certificates in a single, virtual location. Learner Wallet is a strong first step toward greater learning and growth for all.
How it Works…
Through a single source digital credential wallet, the learner is able to ensure that their learning path is aligned to their unique learning needs. This personalization is vital in shortening the learning curve and increasing outcomes for learners at any level.
Micro-Credentialing and learning path management allow learners to focus on building the foundational skills required to become lifelong learners.
Through the interoperable platform, learners are assured that all credentials can be easily brought into and out of the Learner Wallet to and from any other participating system or organization.
Learner Wallet allows ALL learners the ability to access high-quality learning from organizations, institutions, and communities of knowledge. Digital credentials focus on the production of understanding rather than simply the grade on the report card.

Headstream Technologies is a Michigan-based educational technology company focused on harnessing the power of software and data to better evaluate and track the professional development of teachers and improve educational outcomes for students.
Our mission is to EMPOWER INDIVIDUAL POTENTIAL through innovative solutions.
Our products and services have a strong track record of results, and we bring the team members, expertise, leadership, resources, and connections to deliver Learner Wallet on time and under budget.
Location
Headstream Technologies
239 S. Cochran Ave
Charlotte, MI 48813
Contact
Need additional assistance? Please contact us:
info@headstreamtechnologies.com
844.321.9430
Hours
Monday – Friday
8AM – 5PM EST
Social